Date Of Birth: January 9, 1951
Date Of Death: December 8, 2007
---
Vicki's tribute is brought to you by: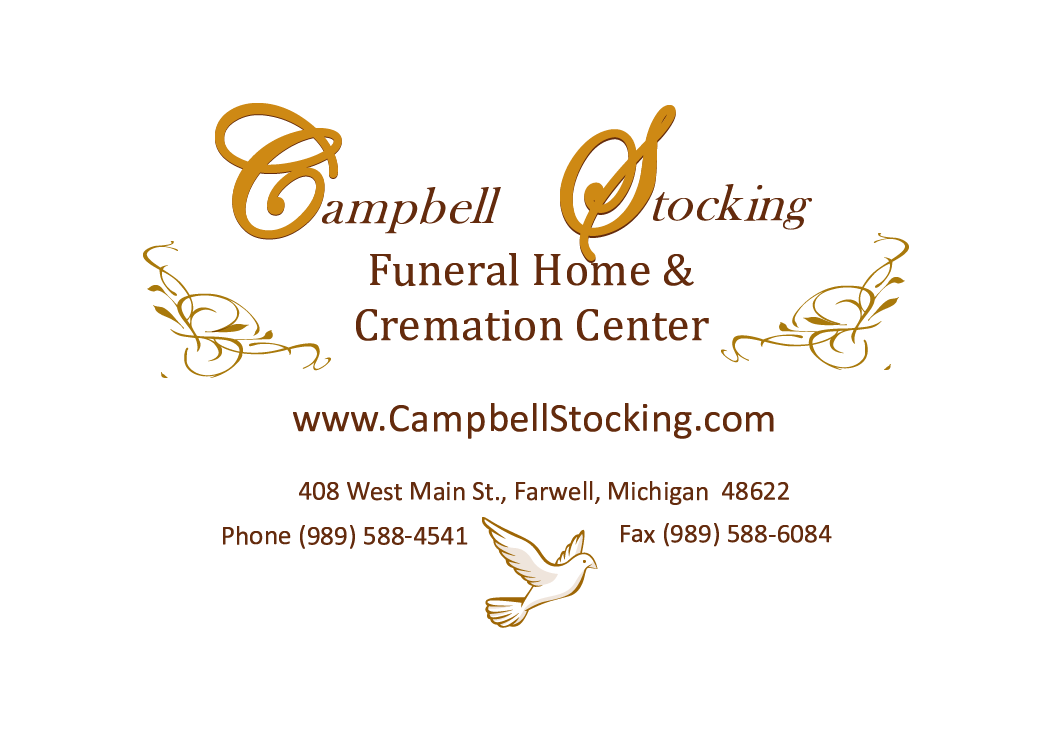 Campbell Stocking Funeral Home & Cremation Center
408 W. Main St.
P.O. Box 0866
Farwell, MI United States
48622
Vicki Lee Howe

Vicki Lee Howe-age 56 died at Central Michigan Community Hospital on Saturday, December 8, 2007. Services were held at 1:00 PM, on December 11, 2007 at the Campbell-Stocking Family Funeral Home in Farwell. Pastors Darryl Harless and Bill Geiger officiated.
Vickie was born on January 9, 1951, the daughter of Lester and Ruth Garver in Mt. Pleasant Michigan. She worked as a nurse aid. She is survived by 2 sons, Scott(Melissa) Howe of Bowling Green Ky., Steven (Karen) Howe of Farwell, 1 brother Gary Dobson of California; 2 sisters, Kristi (Terry) Beemer of Farwell, and Connie (Roger) Landis of California, 13 grandchildren and 2 great-grandchildren. Services were entrusted to the Campbell-Stocking Family Funeral Home. Online condolences can be made at www.CampbellStocking.com.