Date Of Birth: March 30, 1963
Date Of Death: July 24, 2011
---
Connie's tribute is brought to you by: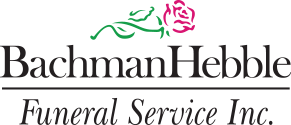 Bachman Hebble Funeral Service
223 North Bedford Road
Battle Creek, MI United States
49037
Connie L. Clevenger, age 48, of Battle Creek, died Sunday July 24, 2011 as a result of an auto accident. Connie was born March 30, 1963 in Battle Creek, to Billy G. and Linda "Terri" (Halstead) Clevenger. Connie had lived in Ypsilanti and South Lyon from the age of 14 until she returned to Battle Creek in 1991. Connie was employed by the St. Joseph Mercy Hospital in Ypsilanti and the was the dispatcher at the City Cab Co. of Battle Creek for 15 years until retiring due to ill health. Connie was a loving daughter, sister and aunt. She enjoyed spending time with her family and her dogs. Connie is survived by her mother and stepfather, Linda "Terri" and Robert Roe of Ypsilanti, her father Billy G. Clevenger of Battle Creek, a brother, Billy G. Clevenger II, of Battle Creek, nephews, Brandon and Timothy Clevenger, sister in law, Angela E. (Kevin) Barnaby of Battle Creek. The family will receive friends from 12 noon until 2:00 PM Thursday at the Bachman Hebble Funeral Service, 223 N. Bedford Rd. Battle Creek. Funeral services will be held at 2:00 PM Thursday at the funeral home. Memorials may be given to the American Lung Association. Please visit Connie's web page at www.bachmanhebble.com.