Date Of Birth: September 18, 1927
Date Of Death: January 10, 2008
---
Thelma's tribute is brought to you by: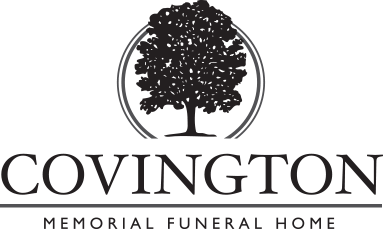 Covington Memorial Funeral Home
8408 Covington Road
Fort Wayne, IN United States
46804
Thelma M. (Knox) Borcherding Columbia City - Thelma M. (Knox) "Missy" Borcherding, loving wife of James A. "Jim" Borcherding, entered eternal life with the Lord on 10, January 2008, after an extended illness. Thelma was born September 18th, 1927 to the late John N. and Grace E. (Fry) Knox and a native of Monroeville Indiana. Thelma's life was cherished and celebrated by her husband, Jim Borcherding and their children. Sons: John A. Borcherding and his wife Pat (King) of Yorktown Virginia; and Ken A. Borcherding and his wife Diane (Brooks) of New Haven Indiana. Daughters: Faye E. Borcherding and her husband Jon Huber of Wolcottville Indiana; and Tina M. (Borcherding) Winterroth and her husband David of Joliet Illinois. She is also survived by 10 grandchildren: Cory A. Borcherding of Pensacola Florida; Michelle (Borcherding) Arnett of Williamsburg Virginia; Tracy (Borcherding) Sommerio and her husband James of Yorktown Virginia; Jacy L. Borcherding of Carmel Indiana; Nicole M. Winterroth and her husband Ken Baumgartner; Amanda R. Winterroth and Brandon M. Winterroth all of Joliet Illinois; Kellie Borcherding of New Haven Indiana; Emily A. Winterroth of Joliet Illinois; Jordon Huber of Wolcottville Indiana. Six great-grandchildren: Ryan J. Arnett; Jacob S. Langenwalter; Nathan G. Arnett; Maddyson M. Baumgartner; Annalise I. Sommerio and Aidan J. Baumgartner . She is also remembered by a sister Johanna N. (Knox) Hoffacker and her husband Von of Hoagland Indiana; brother-in-law Harold E. McBride of New Haven Indiana and many extra special nieces and nephews. She was preceded in death by her sister Mary P. (Knox) McBride. Thelma graduated from Monroeville high school and remained in the local area throughout her life devoted to raising her family and her life-long husband, friend and companion Jim. Thelma, Jim and their children would have marked 60 years of marriage on January 17th. Along life's journey she touched many people with her kind and caring ways. We will all miss her. Jesus said to her, "I am the resurrection and the life; he who believes in Me will live even if he dies, and everyone who lives and believes in Me will never die. Do you believe this?" John 11:25-26. Thelma who was a born-again Christian lives on. She previously attended New Horizons Fellowship, New Haven Indiana. Funeral Services will be at 11 AM Monday at Covington Memorial Funeral Home 8408 Covington Rd. Fort Wayne. Visitation will be Sunday from 1-5 PM at the funeral home. Chaplain Tom Novy will officiate. In lieu of flowers, expressions of sympathy may be made as a memorial donation to the Alzheimer's Association, 6324 Constitution Dr. Fort Wayne, IN 46804 (260) 420-5547. The family would like to thank the staff of Provena Sacred Heart Home of Avilla Indiana for their care and support during the past several years.