Date Of Birth: February 7, 1956
Date Of Death: November 22, 2012
---
Jolynne's tribute is brought to you by: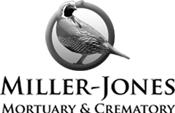 Miller-Jones Mortuary, Sun City
26770 Murrieta Road
PO BOX 1077 HEMET CA 92546
Sun City, CA United States
92586
In Memory of Jolynne (Jody) Carter.
Jody was 56 years old and resided in Sun City, California. She passed away the morning of November 22, 2012 in her home. Jody was born to Wanda and Lindel Carter on February 7, 1956 in the state of Texas. She is survived by her son Gregory Mayfield, 2 grandchildren - Annabelle Rose and Jonathan James. Also by her parents Wanda Leeson and Lindel Carter, siblings Doug Leeson and Donna Walling, and 3 nieces - Heather Cicalo, Maegan Walling, and Lauren Martinez. Jody will be missed and her family wishes her nothing but peace.