Date Of Birth: October 1, 1931
Date Of Death: July 9, 2013
---
Russell's tribute is brought to you by: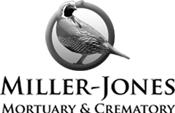 Miller-Jones Mortuary, Hemet
1501 W. Florida Ave.
PO BOX 1077 Hemet , CA 92546
Hemet, CA United States
92543
Russell Gordon Fernstrom, 81 of Hemet, California passed away on Tuesday, July 9, 2013, at Hemet Valley Medical Center in Hemet, California .

Born Thursday, October 1, 1931 in Werhawken, New Jersey to the late Raymond G. Fernstrom and Mabel Lagerlorf.

Russell was a member of The Fraternal Order of Eagles, he enjoyed playing shuffleboard, working with crossword puzzles, and was a published author.

Russell is survived by his beloved wife, Dianna Lynn Fernstrom,
sons, Roy Fernstrom and Kris Fernstrom, sisters, Barbara, Selma, and Trina and 5 step-grandchildren.
He is preceded in death by his first wife of 52 years, Beverly Fernstrom.